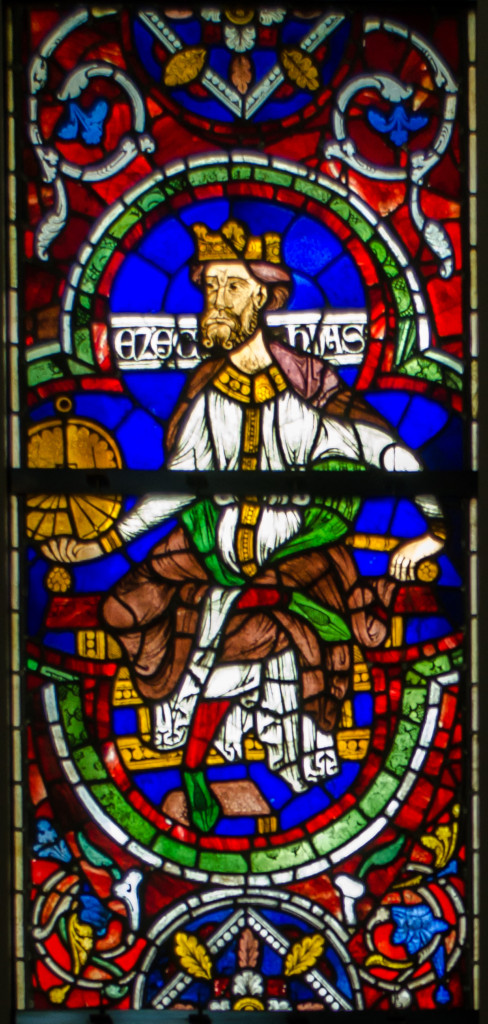 Anonymous
Hezekiah
stained glass window — 12th century
2 Kings 18:1
1. Now it came to pass in the third year of Hoshea son of Elah king of Israel, that Hezekiah the son of Ahaz king of Judah began to reign.
Hezekiah (Ezekias) was king of Judah. He is described as a pious man who fought the Philistines.
In his right hand he holds a sundial. It is a reference to the story in 2 Kings 20, where Hezekiah is first miraculously cured and then receives a signal from God who makes the shadow on the sundial move in reverse direction.
This is one of the 43 windows in the cathedral that show Jesus' ancestors.