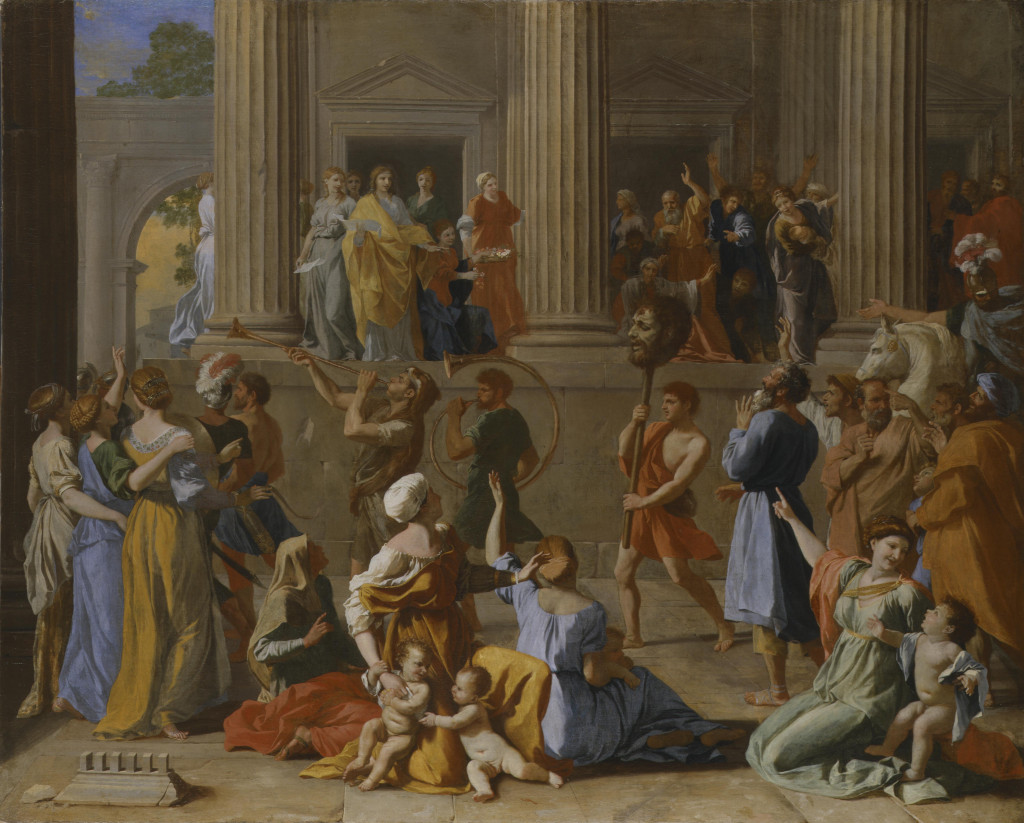 Nicolas Poussin 1593/94 – 1665
The Triumph of David
oil on canvas (148 × 118 cm) — 1628-1631
1 Samuel 17:54
54. And David took the head of the Philistine, and brought it to Jerusalem; but he put his armour in his tent.
David has put Goliath's head on a stick and carries it into Jerusalem. Groups of citizens cheer at him. Two men accompany him with trumpets.
To the right a men points at his forehead to show where David's stone hit Goliath's head.
David is barefooted and wears a simple tunic. Just like the women in the foreground, his origins are humble: he used to be a shepherd-boy. The women to the left wear more expensive dresses; yet they too greet David.