The Suicide of Saul
from Wikipedia
Pieter Brugel the elder
1562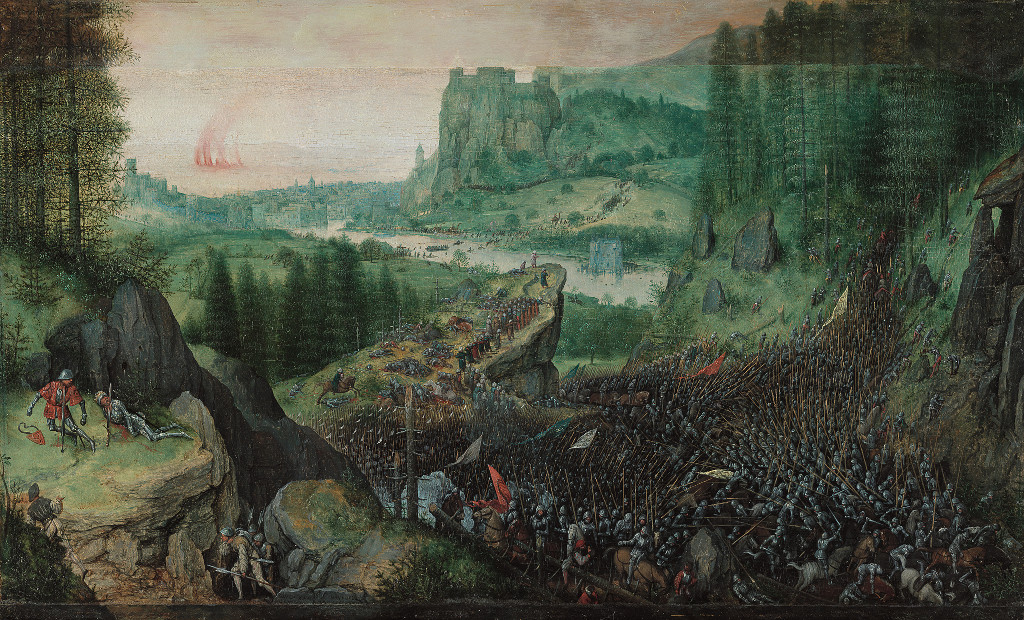 ieter Bruegel the Elder ca. 1520 – 1569
Saul (Battle Against The Filistines On The Gilboa)
oil on panel (33 × 55 cm) — 1562
1 Samuel 31:4
4. Then said Saul unto his armourbearer, Draw thy sword, and thrust me through therewith; lest these uncircumcised come and thrust me through, and abuse me. But his armourbearer would not; for he was sore afraid. Therefore Saul took a sword, and fell upon it.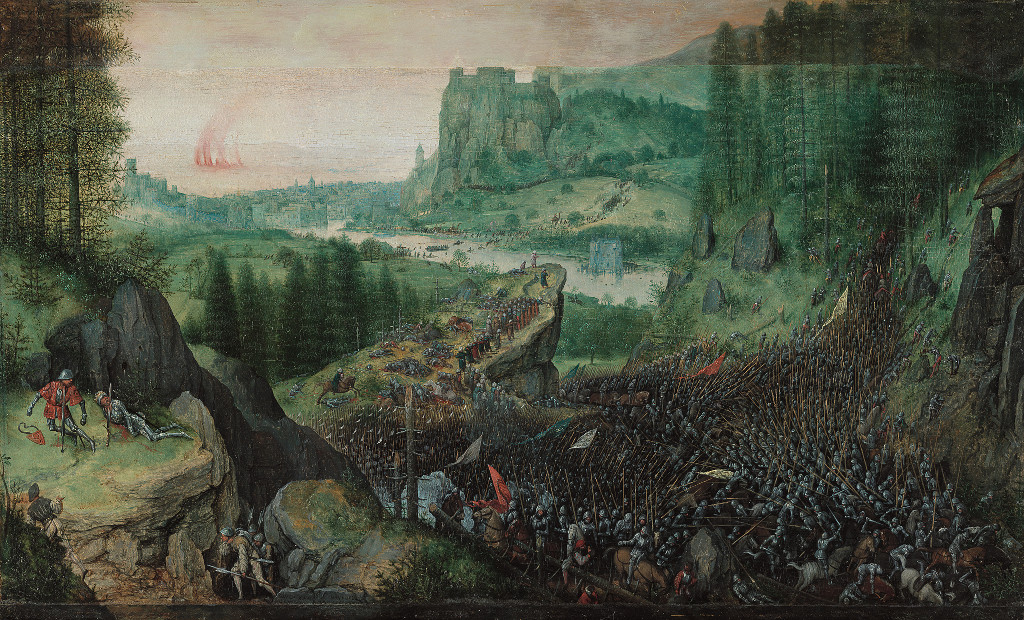 Landscape at Mount Gilboa. To the right a battle is taking place in which king Saul's troops defend their country Israel against invading Philistines. Armoured men fight each other amidst a forest of lances. From the cliff in the middle archers shoot their deadly arrows at their rivals.
Fearing an imminent defeat, Saul orders his armour-bearer to kill him, in order to prevent himself from being captured by the enemy (the uncircumsized, as he calls them). The squire refuses. Saul then throws himself on his own sword, which Bruegel shows us to the left.