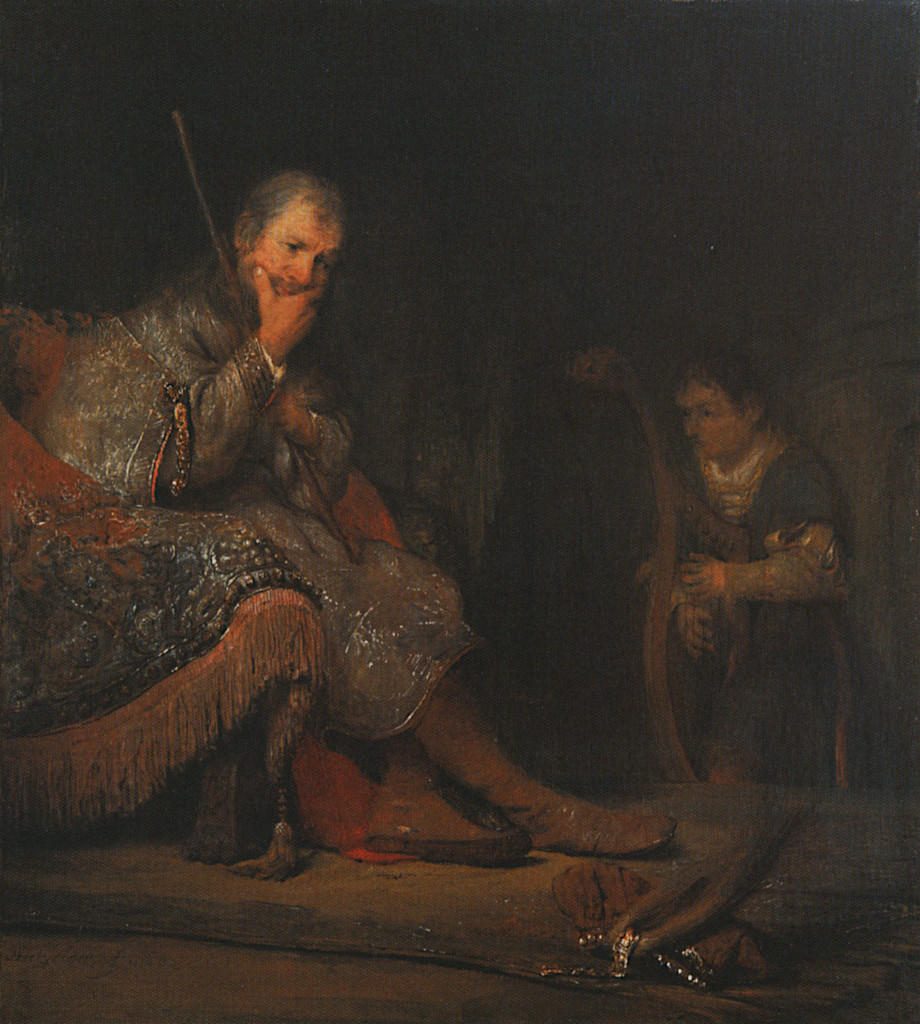 Arent de Gelder 1645 – 1727
David Plays for Saul
oil on canvas (66 × 59 cm) — 1682
1 Samuel 18:10
10. And it came to pass on the morrow, that the evil spirit from God came upon Saul, and he prophesied in the midst of the house: and David played with his hand, as at other times: and there was a javelin in Saul's hand.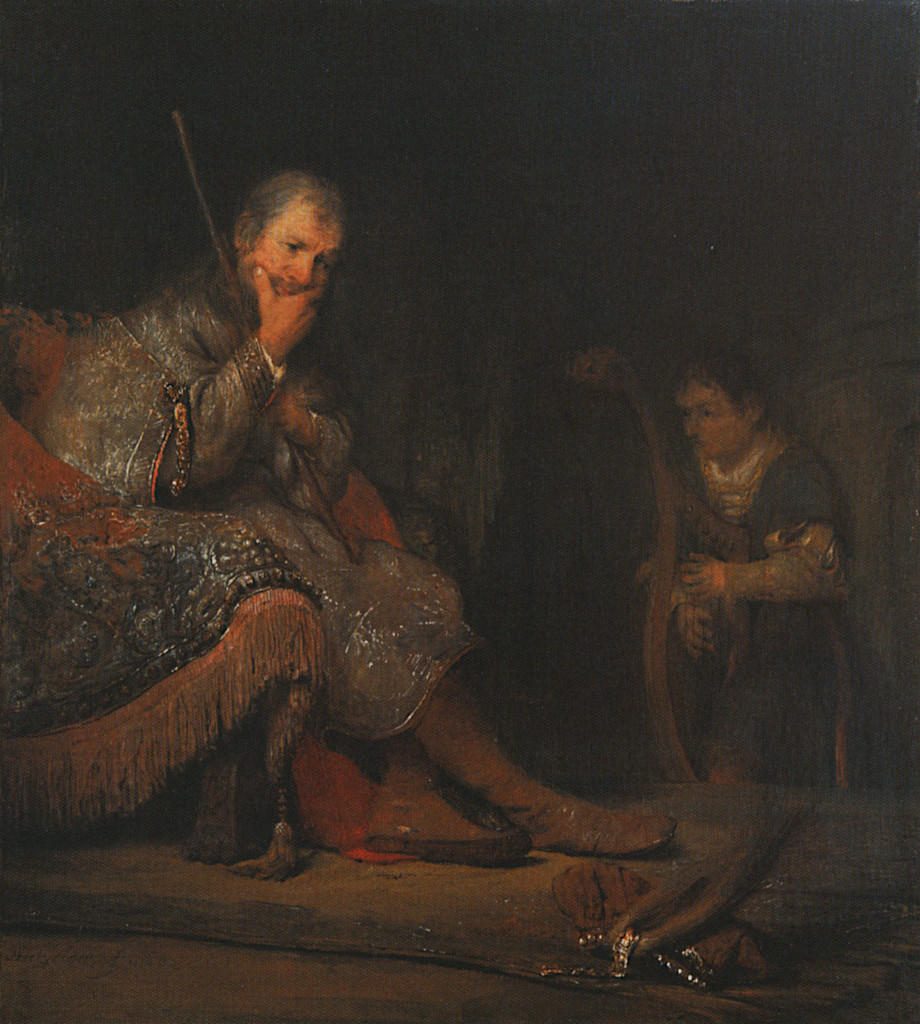 As often David plays the harp. King David listens absent-minded. At that moment an evil spirit makes him throw his spear at David.
De Gelder was probably inspired by his teacher Rembrandt's Saul and David.