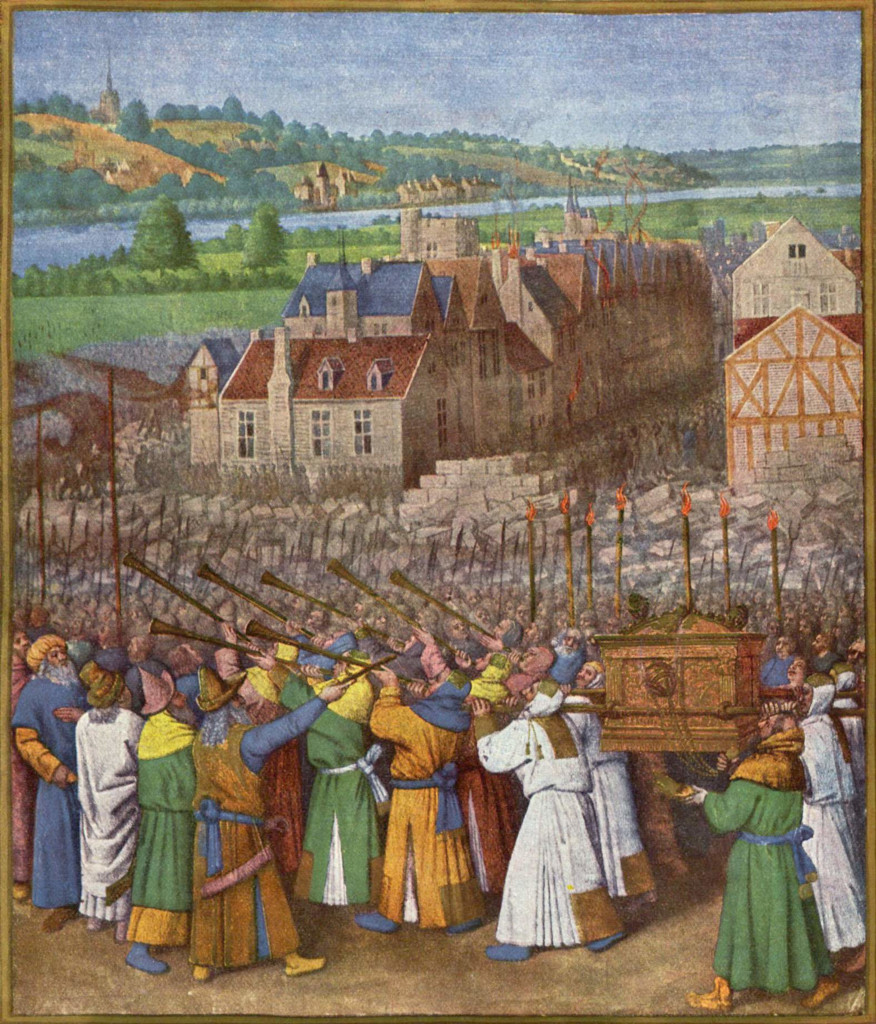 Jean Fouquet ca. 1420 – 1477/81
The Conquest of Jericho
illumination — c. 1470-1475
Joshua 6:20
20. So the people shouted when the priests blew with the trumpets: and it came to pass, when the people heard the sound of the trumpet, and the people shouted with a great shout, that the wall fell down flat, so that the people went up into the city, every man straight before him, and they took the city.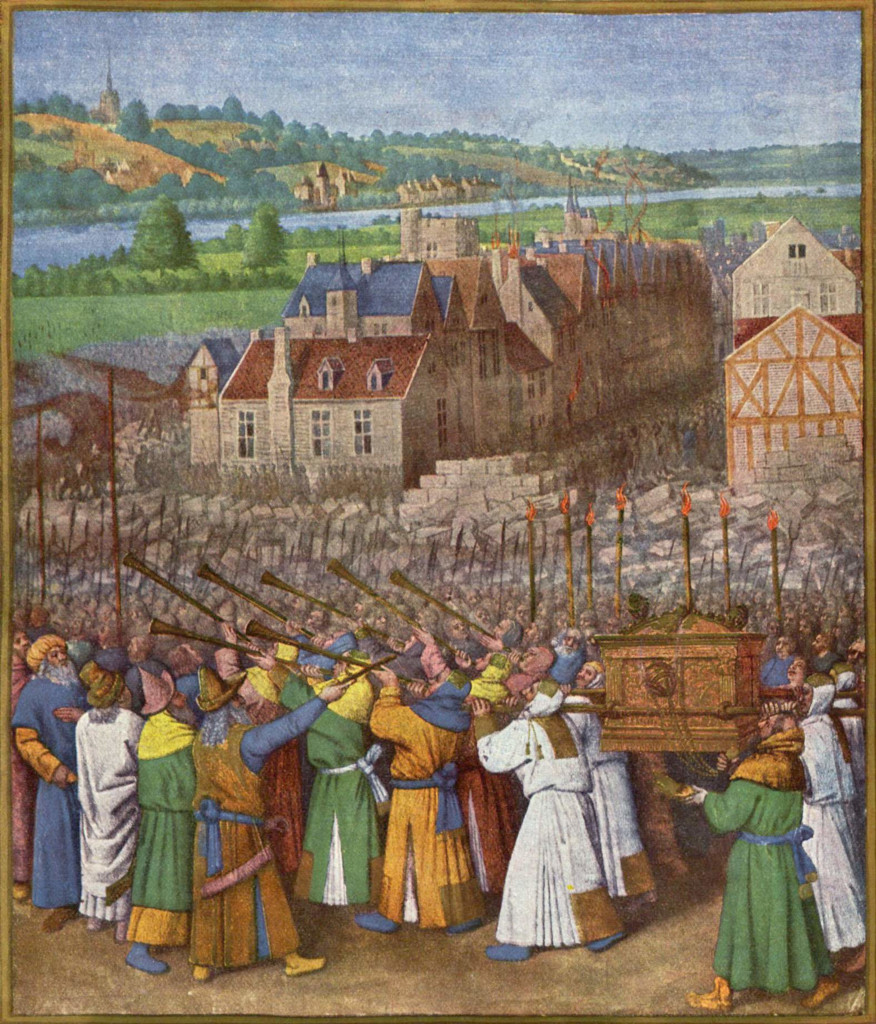 During six days Joshua makes the priests carry the Ark of the Covenant around the city of Jericho, with its impressive city walls. The priests blow trumpets of rams' horns and make one round a day. On the seventh day they make seven rounds. In the final round Joshua tells the people to cheer. Under their cheering, the Jericho walls finally crumble.
Jericho was the first city the Israelites conquered after the crossing of the river Jordan.
This is an illumination by Fouquet in a manuscript of Flavius Josephus' "Antiquities of the Jews". The river in the background is probably the river Jordan.