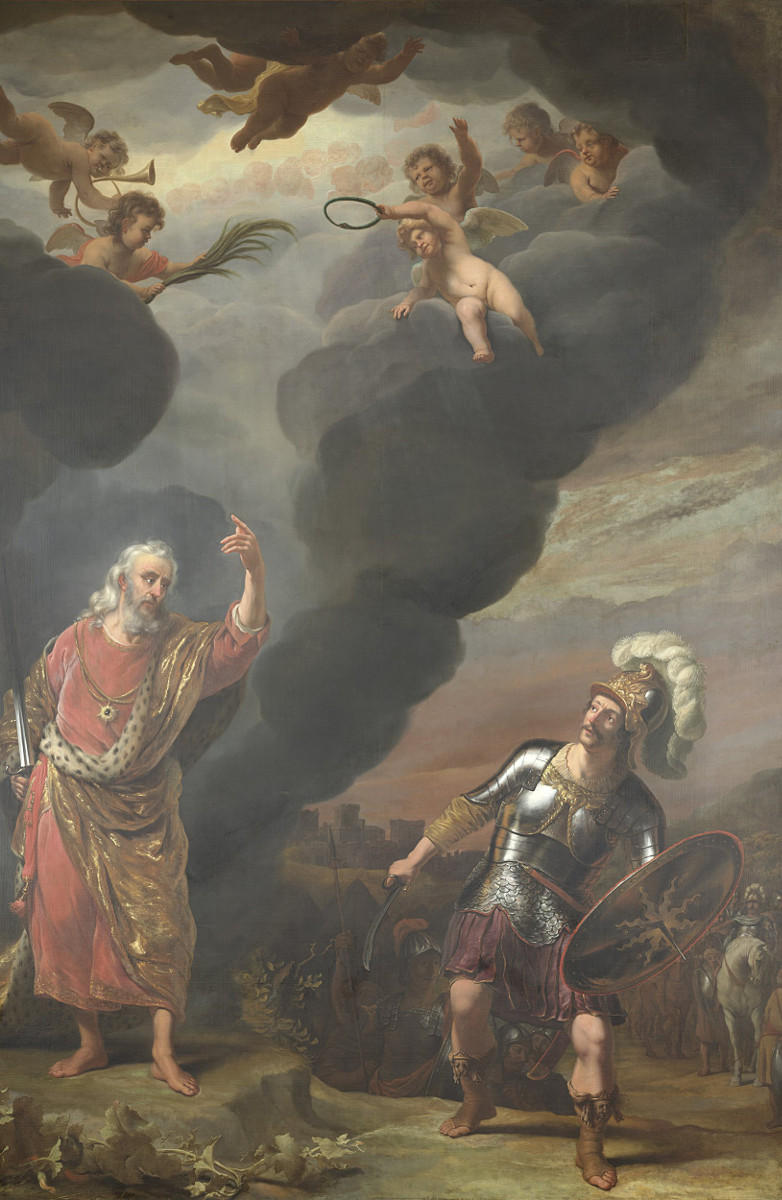 Ferdinand Bol 1616 – 1680
The Captain of the Lord's Army Appears to Joshua
oil on canvas (408 × 273 cm) — c. 1662
Joshua 5:13
13. And it came to pass, when Joshua was by Jericho, that he lifted up his eyes and looked, and, behold, there stood a man over against him with his sword drawn in his hand: and Joshua went unto him, and said unto him, Art thou for us, or for our adversaries?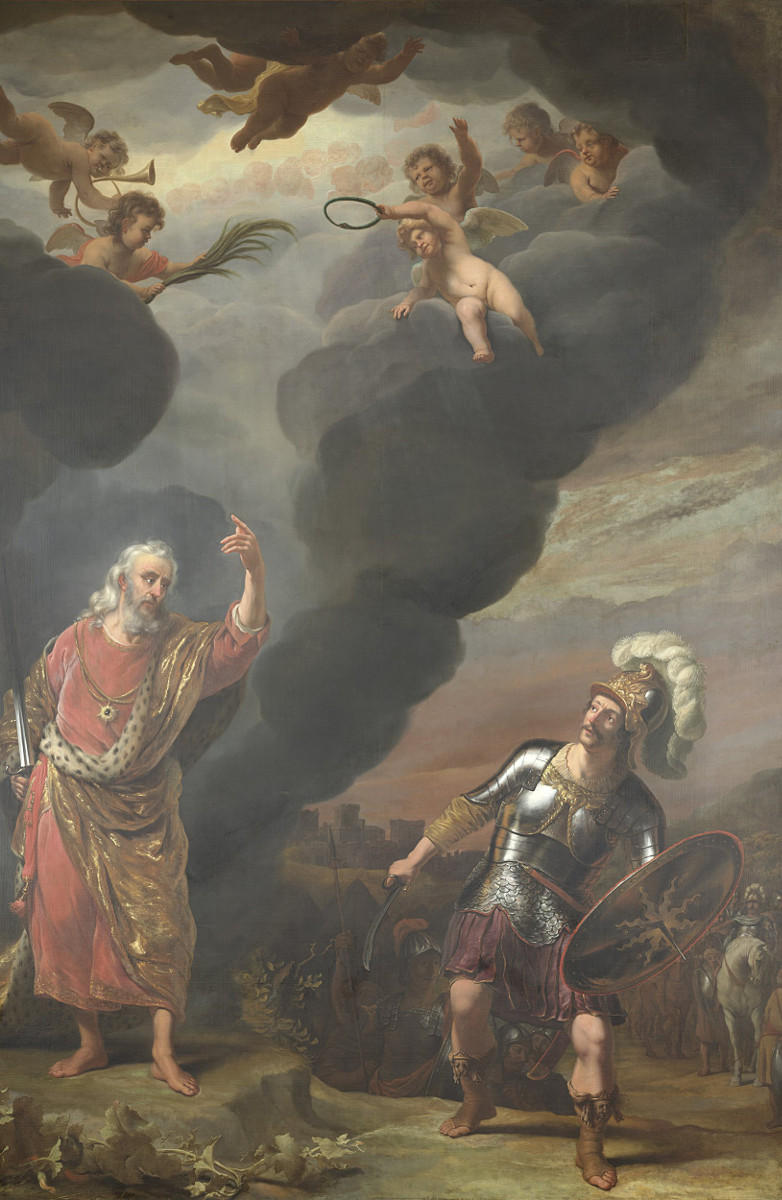 During the siege of Jericho a messenger of God appears to Joshua. He identifies himself as "captain of the host of the LORD".
One of the angels in the sky holds a snake that bites itself in the tail. That is a symbol of infinity.
This painting is one in a series of five wall hangings that Bol made for a house on the Nieuwegracht in Utrecht.