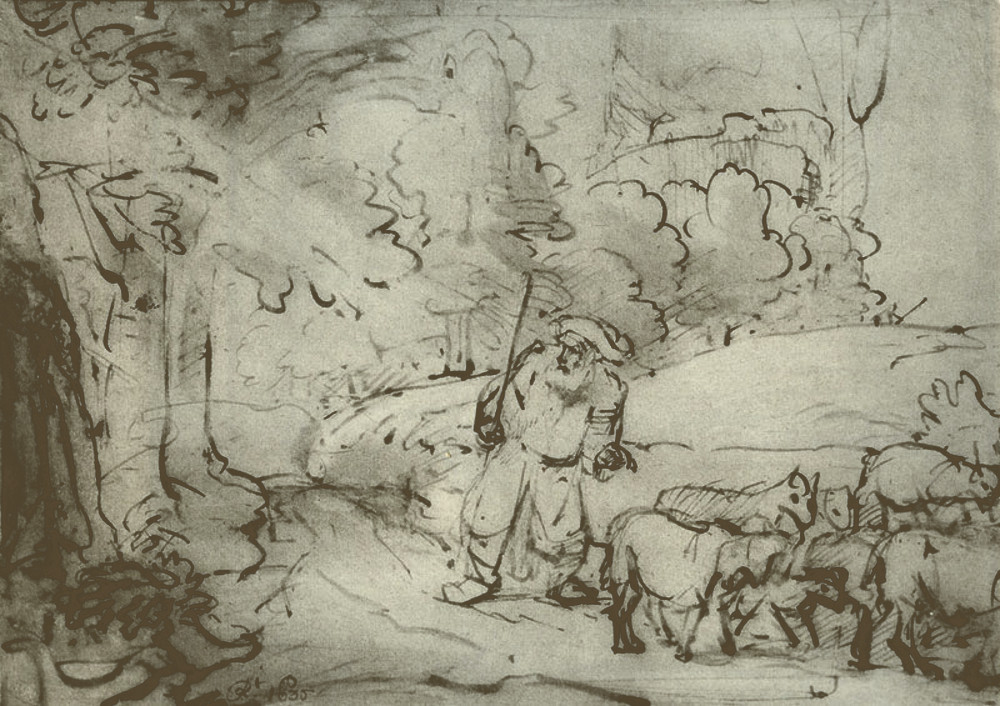 Rembrandt Harmensz. van Rijn 1606 – 1669
Moses at the Burning Bush
drawing with pen and brush (17 × 23 cm) — ca. 1655
Exodus 3:2
2. And the angel of the LORD appeared unto him in a flame of fire out of the midst of a bush: and he looked, and, behold, the bush burned with fire, and the bush was not consumed.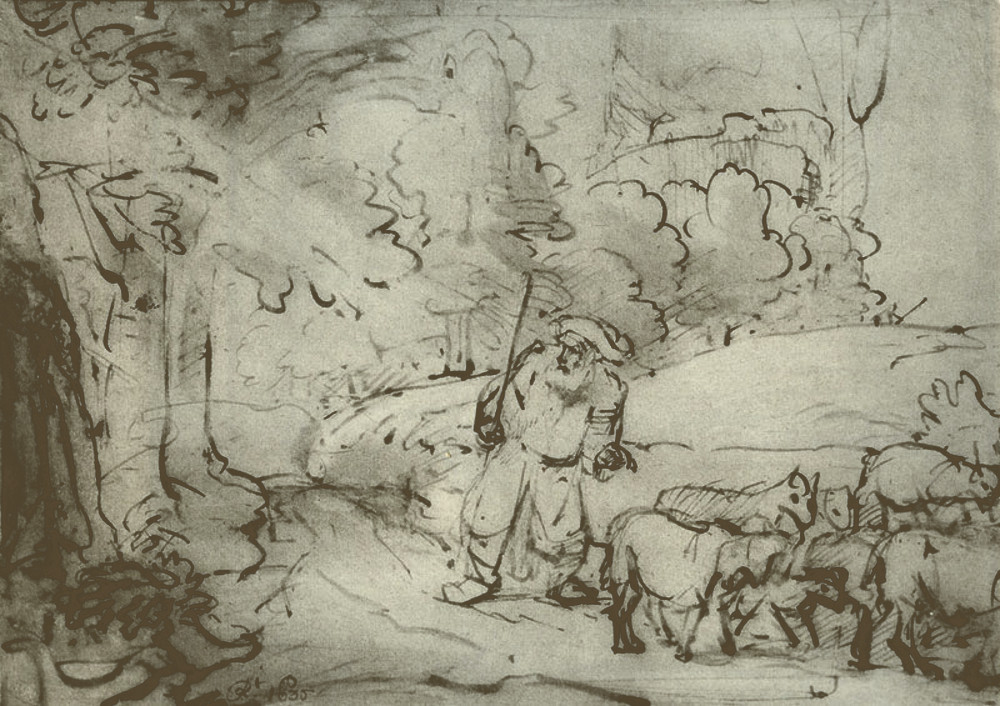 After having escaped the Pharaoh, Moses hopes to live a simple life as a shepherd in the land Midian. But God, in the disguise of a bush, calls him to lead his people into battle against the oppressing Pharaoh.
Drawing on paper made with brush and brown ink.