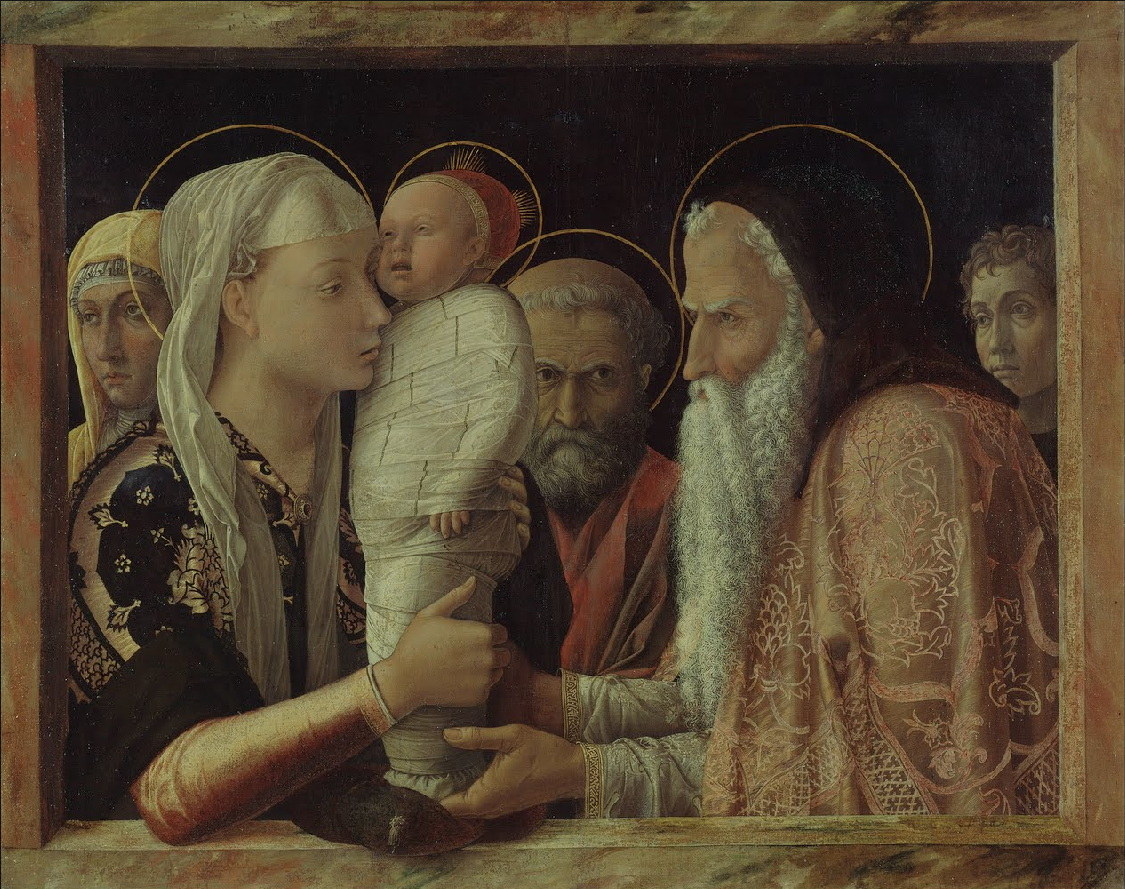 Andrea Mantegna 1431 – 1506
Presentation at the Temple
oil on panel (70 × 86 cm) — c. 1455
Luke 2:27
27. And he came by the Spirit into the temple: and when the parents brought in the child Jesus, to do for him after the custom of the law,
Mary hands her child to Simeon, a pious and old temple visitor. It is an important moment for Simeon, who had been told in a prophecy that he would not die before having seen the promised Salvator. The moment has come.
Mary's arm and the cushion seem to pop out of the painting. That makes the scene seem closer to us. It is a well-known painter's trick called trompe-l'oeil.
The man at the center is Joseph. The two spectators without aureola's are thought to be Mantegna himself and his wife.
His wife Nicolosia was the sister of Giovanni Bellini, who would later make a similar Presentation.