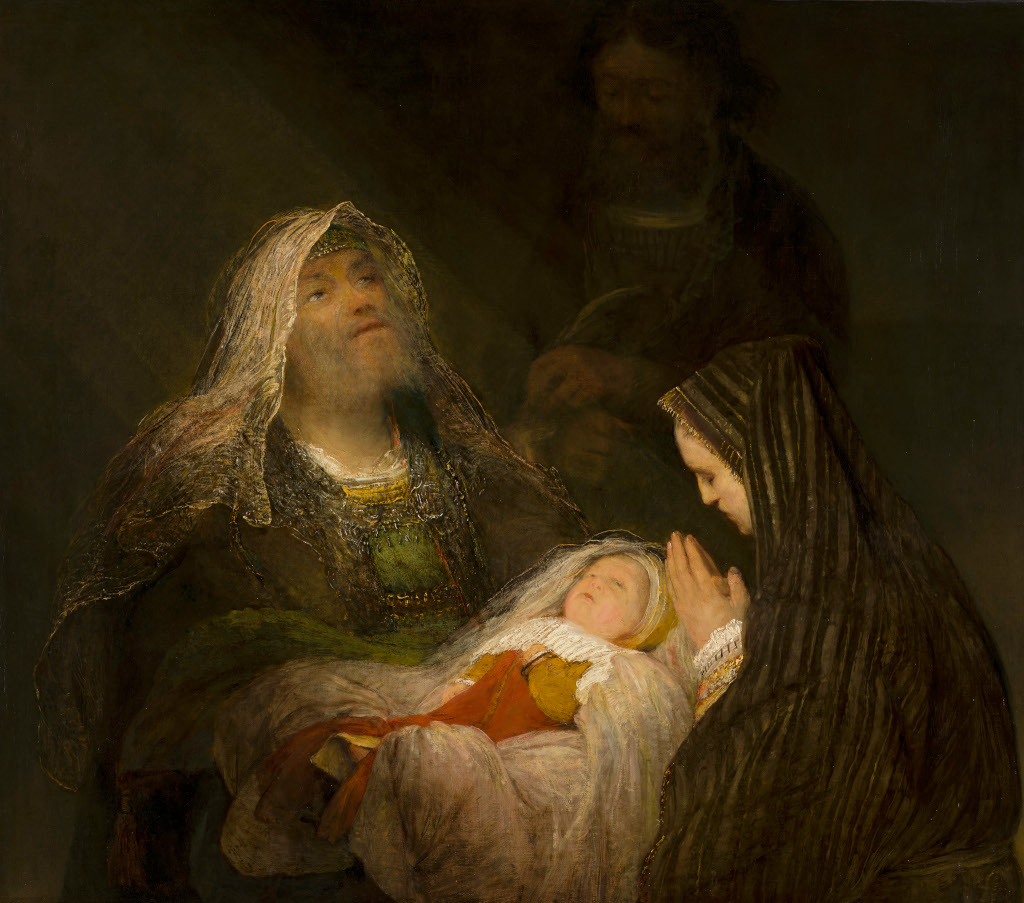 Arent de Gelder 1645 – 1727
Simeon and Anna Praise the infant Jesus
oil on canvas (94 × 107 cm) — c. 1700
Luke 2:25
25. And, behold, there was a man in Jerusalem, whose name was Simeon; and the same man was just and devout, waiting for the consolation of Israel: and the Holy Ghost was upon him.
Also known as [em]Simeon's Canticle[/em].
The Holy Ghost tells the devout Simeon that he will not die before seeing the Messiah. When Jesus' parents bring their child to temple, the Holy Ghost leads Simeon there as well, where Simeon recognizes the Redeemer in the infant.
Anna (or Hanna), a prophetess living in the temple, joins Simeon in his praise of the infant.
Arent de Gelder's teacher Rembrandt made a similar painting, just before he died in 1669.