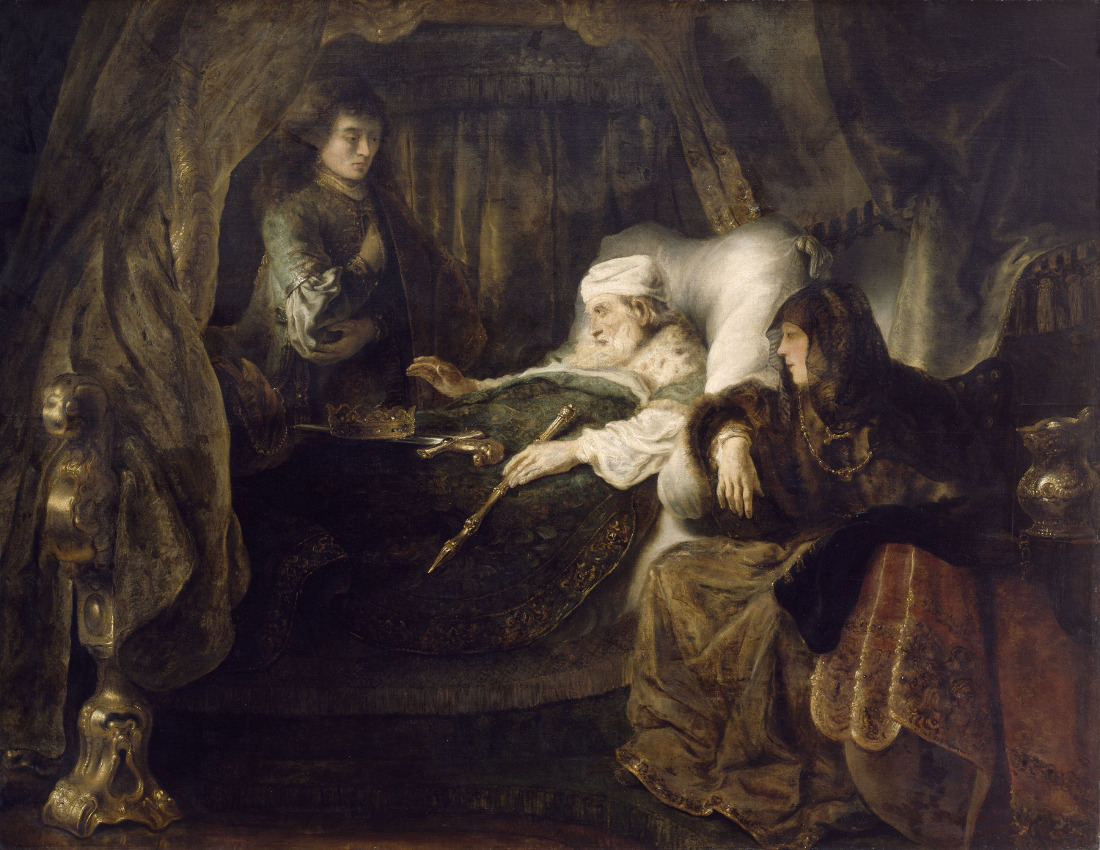 Ferdinand Bol 1616 – 1680
David's Dying Charge to Solomon
oil on canvas (171 × 230 cm) — 1643
1 Chronicles 28:9
9. And thou, Solomon my son, know thou the God of thy father, and serve him with a perfect heart and with a willing mind: for the LORD searcheth all hearts, and understandeth all the imaginations of the thoughts: if thou seek him, he will be found of thee; but if thou forsake him, he will cast thee off for ever.
As promised the dying king David appoints his son Solomon to heir. He also gives him some instructions. The sword, crown and scepter all point to the kingdom that this all is about. To the right, Solomon's mother Bathsheba looks on.
According to traditional law, Solomon's elder half-brother Adonijah was entitled to the throne. But Bathsheba had managed to convince David that Solomon would be a better choice.