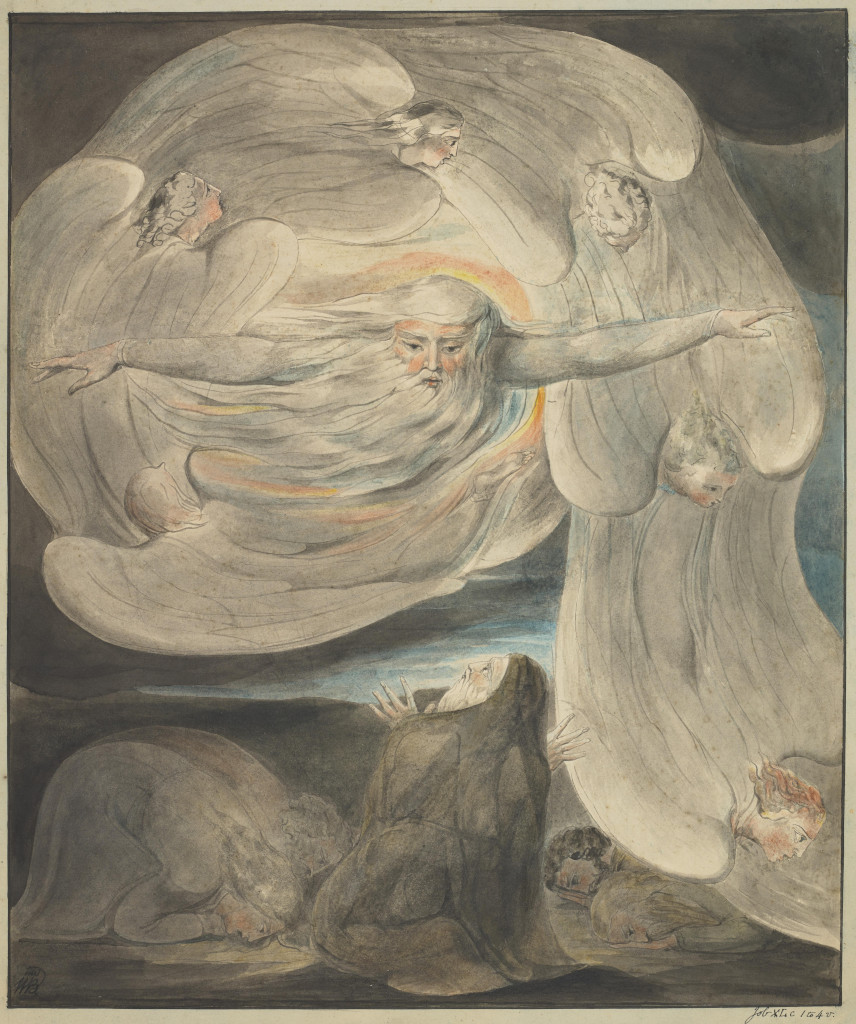 William Blake 1757 – 1827
God answers Job
watercolour (39 × 33 cm) — c. 1804
Job 38:1
1. Then the LORD answered Job out of the whirlwind, and said,
When Job and his friend Elihu have finished their lengthy discussion on God and moral standards, the answer comes out of a whirlwind. Job should not get to excited as he will never be able to grasp the scope and nature of the creation. God thereby demands total freedom over his creation.
The full title is Job Confessing His Presumption to God Who Answers from the Whirlwind. The technique used is pen, ink and watercolour over pencil on paper.