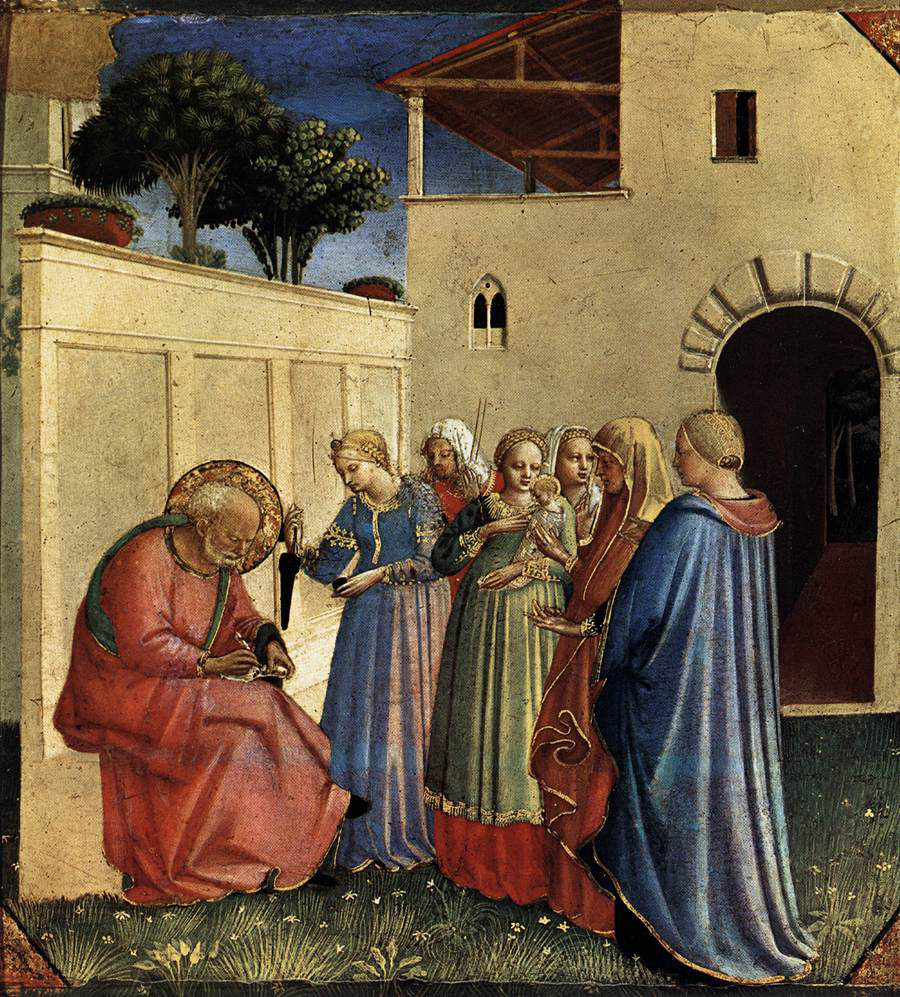 Fra Angelico 1387 – 1455
The Naming of John the Baptist
tempera on panel (26 × 24 cm) — 1434-35
Luke 1:63
63. And he asked for a writing table, and wrote, saying, His name is John. And they marvelled all.
After Zacharias had spoken with the angel Gabriel in the temple, he had lost his power of speech. When his son is born, his wife Elisabeth (with child) says the boy should be called John. That happens to be the name the angel mentioned.
Zacharias is also asked to give his opinion. He writes down the name John. At that moment he regains his power of speech.