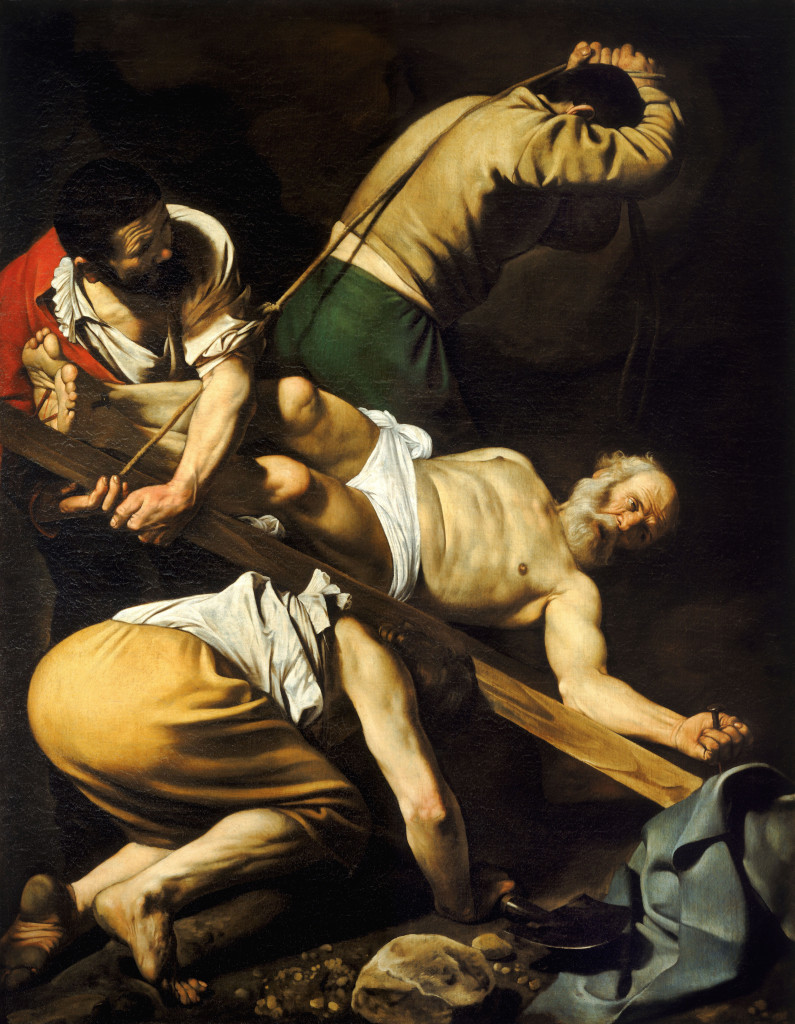 Caravaggio 1573 – 1610
The Crucifixion of St Peter
oil on canvas (230 × 175 cm) — ca. 1601
2 Peter 1:14
14. Knowing that shortly I must put off this my tabernacle, even as our Lord Jesus Christ hath shewed me.
Tradition had it that St Peter was captured and crucified head-down in Rome during the reign of Nero, between 64 and 67. Caravaggio's image of St Peter strongly resembles a mirror image of him in a fresco by Michelangelo.
Peter was crucified upside down because he saw himself unworthy to be crucified in the same manner as Jesus.
The Crucifixion was made for for the Cerasi Chapel in the church of Santa Maria del Popolo in Rome, where it still is today. Across the chapel is Caravaggio's Conversion of Paul.