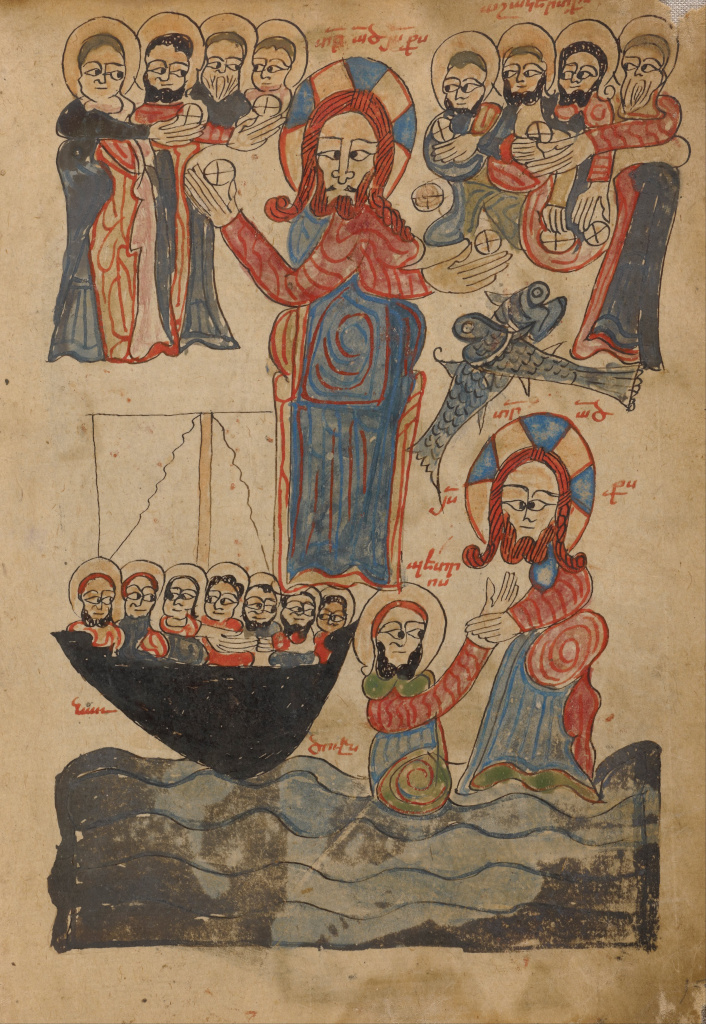 Anonymous
Peter and Jesus Walk on Water
illumination (24 × 16 cm) — 1386
Matthew 14:29
29. And he said, Come. And when Peter was come down out of the ship, he walked on the water, to go to Jesus.
Work by an anonymous Armenian artist, from the same gospel manuscript as this work. The top half of the folio shows The Feeding of the Five Thousand; below is Peter walking towards Jesus.
In the course of history the borders of Armenia have often changed. But there always was a core: the valley of the Araks river and the area around Mount Ararat. The mountains made it difficult for neighboring powers to occupy the region. This allowed an independent Armenian culture to flourish.
In Armenian art, architecture always came first. Painting was limited to the illumination of manuscripts and to fresco's.
This page previously showed a similar gospel illumination, also Armenian and also dating from the 14th century. It was probably made by a certain Youhannes from the Berkri region.