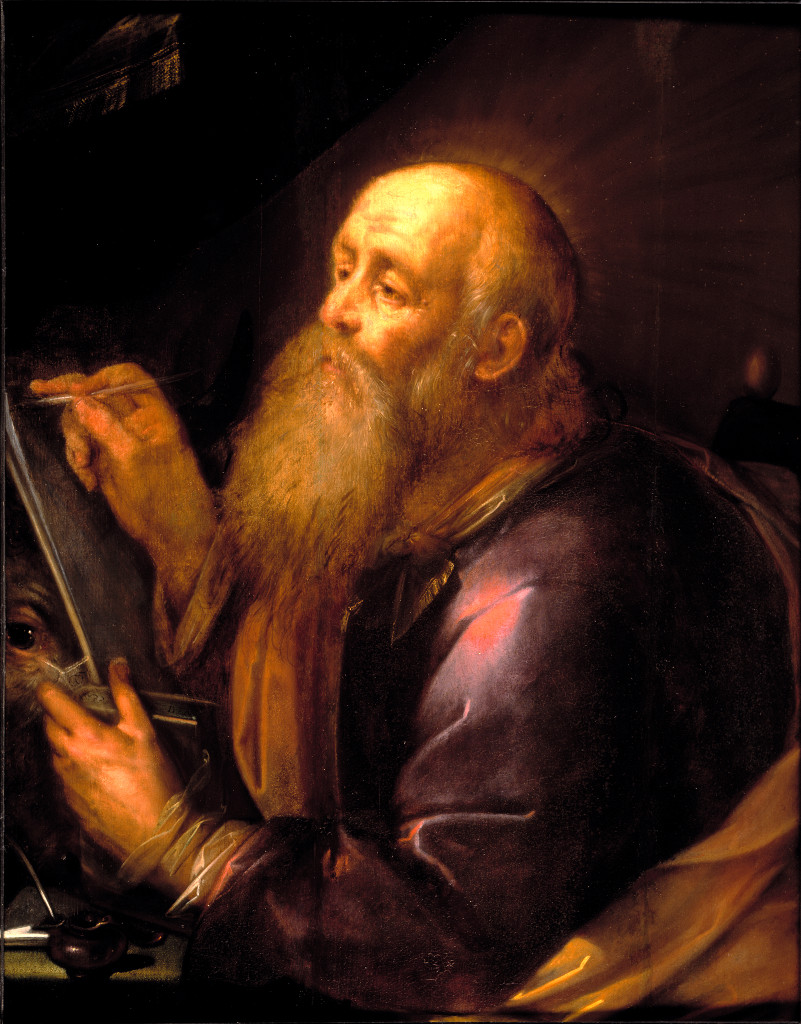 Gortzius Geldorp 1553 – ca. 1616
Luke the Evangelist
oil on canvas (82 × 64 cm) — c. 1605
Luke 1:1
1. Forasmuch as many have taken in hand to set forth in order a declaration of those things which are most surely believed among us,
This is one of the portraits of the four evangelists made by the Flemish artist Gortzius Geldorp. Luke is writing his gospel. The sheet of paper is supported by an ox's head; the ox is Luke's most common attribute.
Luke is also the patron saint of painters. Perhaps Geldorp wanted to show that by showing him in a position where he might just as well be drawing or painting.