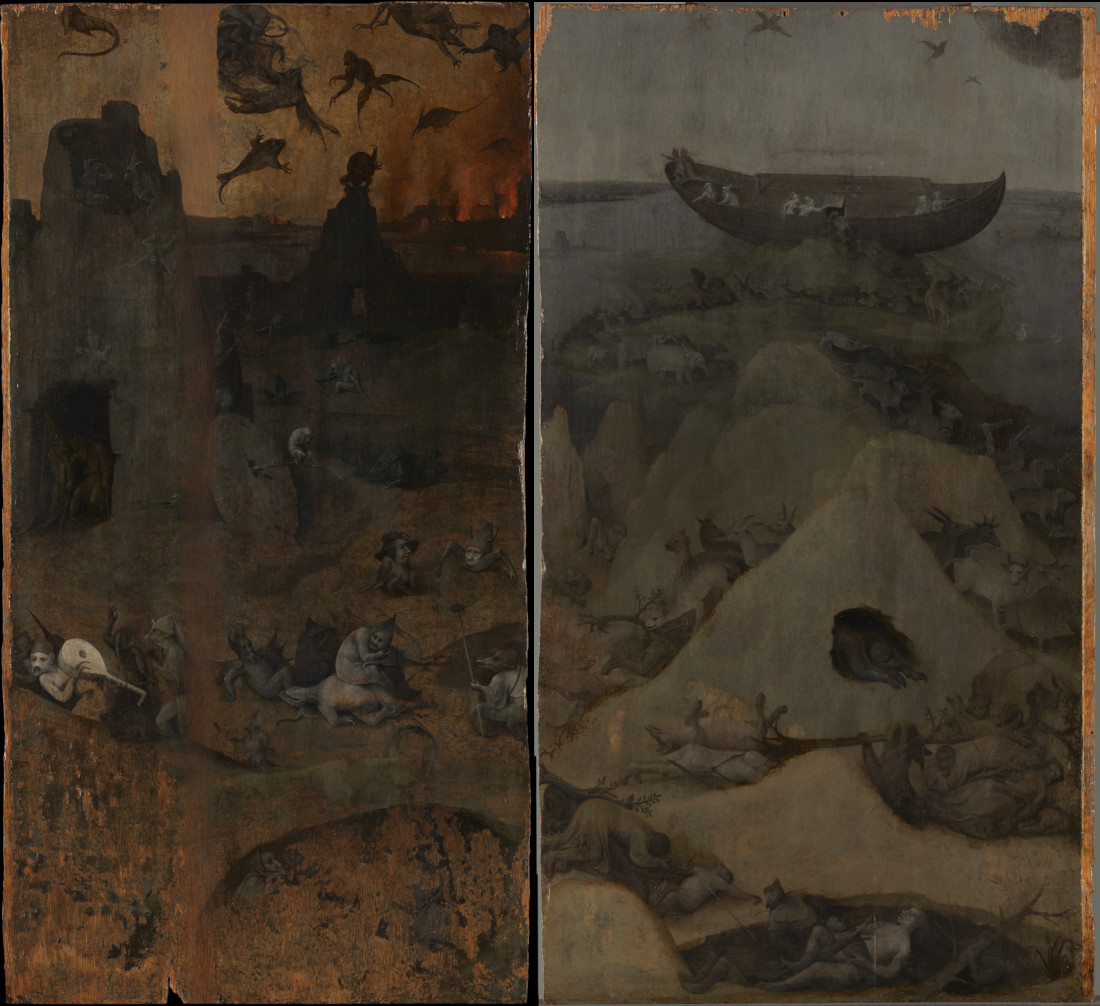 Jheronimus Bosch ca. 1450 – 1516
Hell and the Flood
oil on panel (69 × 36 cm and 69 × 39 cm) — ca. 1514
Genesis 8:4
4. And the ark rested in the seventh month, on the seventeenth day of the month, upon the mountains of Ararat.
These are the inner sides of the wing panels of the Flood triptych.
On the right, Noah's ark has stranded on Mount Ararat. Noah and his family open the hatch, allowing the animals to leave the ship in pairs. In the foreground we see the drowned.
The left wing is considered to be a depiction of Hell. All figures are demons. In the background there is a burning city.
The central part of the triptych has been lost.