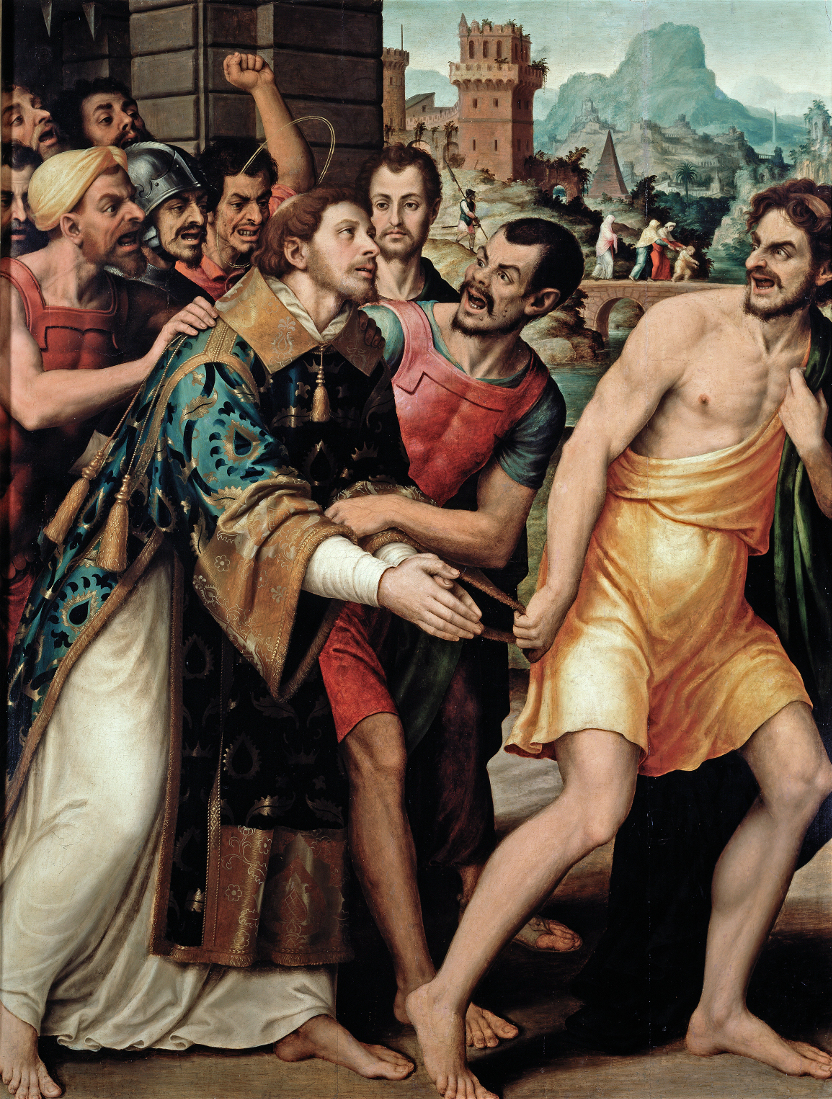 Juan de Juanes 1523 – 1579
Stephen is taken away
oil on panel (160 × 123 cm) — c. 1562
Acts 7:58
58. And cast him out of the city, and stoned him: and the witnesses laid down their clothes at a young man's feet, whose name was Saul.
After his argument with the High Council Stephen is expelled from the city by a group of ugly men.
Part of a series on the martyrdom of St. Stephen that Juan de Juanes made for the church of San Esteban (=Stephen) in Valencia.